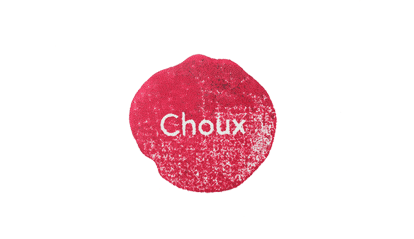 Welcome to Choux!

Unfortunately we have to decide to close down the restaurant again, due to the new restrictions announced by the government. But don't worry, Choux at Home will be back from now on! From Thursday till Sunday we'll be preparing our do-it-yourself menu's like we did in earlier lockdowns. Chef Merijn van Berlo will guide you through the menu with an instruction video, don't panic it's foolproof!
Also, this Christmas we'll be preparing Choux at Home for all of you! Just like last year we'll prepare a do-it-yourself take-away menu. Pick-up dates are December 23rd, 24th and 25th from 14:00 till 17:00.
The restaurant will be closed from December 26th until January 4th. Hopefully we'll re-open our doors afterwards.

Like many of you know, we also import natural wine from throughout the (old) world through our sister company Zuiver Wijnen. Please visit Zuiver's website for information on producers and their wines, and to order these beautiful products made by honest people for pick-up or delivery!
We can't wait to see you!
❤️ Team Choux
Choux at Home hours:
Thursday – Sunday 15:00 – 18:00
Zuiver Wijnen shop hours:
Wednesday – Saturday: 13:00 – 18:00
www.zuiverwijnen.nl
Pin & Credit card only
De Ruyterkade 128
1011 AC Amsterdam
+31 2 02 10 30 90
info@choux.nl