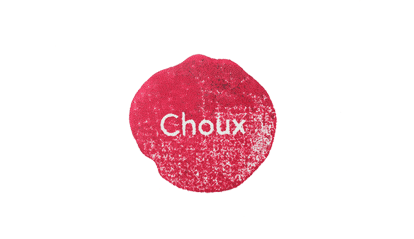 Dear Guests,
We are very excited to announce that we will be accepting diner reservations again!
Giving the times are still turbulent we will take diner reservations from Tuesday the 8th until Wednesday the 30th of June only.
For now we are allowed to seat 50 people until 22:00. We've decided to host one single seating, so all of our guests can enjoy a whole Choux night out again (until 22:00…). Because we will be serving a set menu, we do have to ask you to arrive early. Reservations can be made at 18:00, 18:15, 18:30 and 18:45.

During the weekends we will be serving a set 5-course menu for €62,50 per person. On weekdays there will also be an option for a set 4-course menu for €52,50 per person. Any dietary wishes can be taken into account. Since we've been closed for 7 months, we will ask for a deposit of €25 per person. The deposit will be deducted from the bill upon your visit. We will refund all cancellations up to 24 hours before the reservation.

We will pour wine on our terrace, if the weather allows it, on Friday and Saturday from 14:00 till 20:00. We will not be serving dinner on the terrace.

Like many of you know, we also import natural wine from throughout the (old) world through our sister company Zuiver Wijnen. Please visit Zuiver's website for information on producers and their wines, and to order these beautiful products made honest people for pick-up or delivery!
We can not wait to welcome you again in choux!
❤️ Team Choux
Restaurant hours
Tuesday – Saturday 18:00 – 22:00
Zuiver Wijnen shop hours:
Wednesday – Saturday: 12:00 – 18:00
www.zuiverwijnen.nl
pin & credit card only
reservations gift vouchers take away
de ruyterkade 128
1011 ac amsterdam
+31 2 02 10 30 90
info@choux.nl