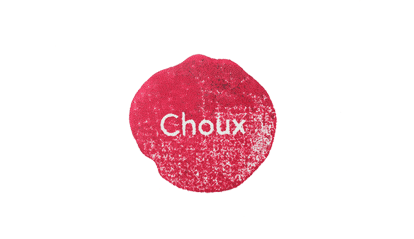 Welcome to Choux!

In the weekends we offer a 5 course tasting menu at €66,50, on weekdays there's also an option for a 4 course tasting menu at €56,50. We serve our 3 course theatre menu at €46,50 per person. With this ticket, your table is available until 20:00. The menu is a combination of vegetarian, fish and meat dishes, but a vegetarian or vegan menu is also available. Unfortunately we can't accommodate all dietary wishes and allergies, so please let us know in advance if there are any. It is possible to book your table 3 months in advance.
We have space for groups up to 8 people.

Like many of you know, we also import natural wine from throughout the (old) world through our sister company Zuiver Wijnen. Please visit Zuiver's website for information on producers and their wines, and to order these beautiful products made by honest people for pick-up or delivery!
We can't wait to see you!
❤️ Team Choux
Choux restaurant hours
Tuesday – Saturday 18:00 – 22:00
Zuiver Wijnen shop hours:
Wednesday – Saturday: 13:00 – 18:00
www.zuiverwijnen.nl
Pin & Credit card only
De Ruyterkade 128
1011 AC Amsterdam
+31 2 02 10 30 90
info@choux.nl